RE - GROUT
Q: What type of grout can be re-grouted?
A: Any type.

Q: When should grout and or caulking be used?
A: Grout should be used on tile to tile joints that do not have any flex. Caulking is used around fixtures, tub to tile and sink to tile where there is flex.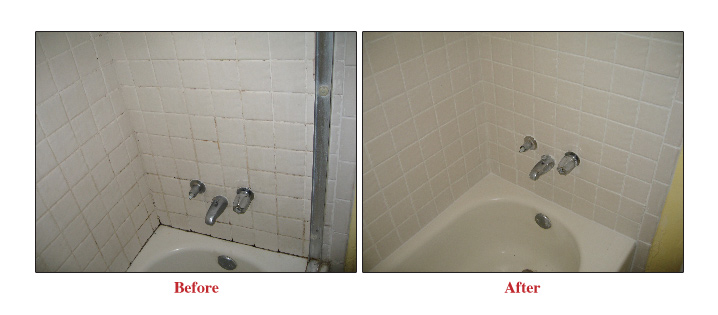 Q: How long does new Grout and Caulking take to dry?
A: Caulking takes a full 24 hours to cure. Grout will take a full 4 days to cure. Water should be avoided until material is fully cured.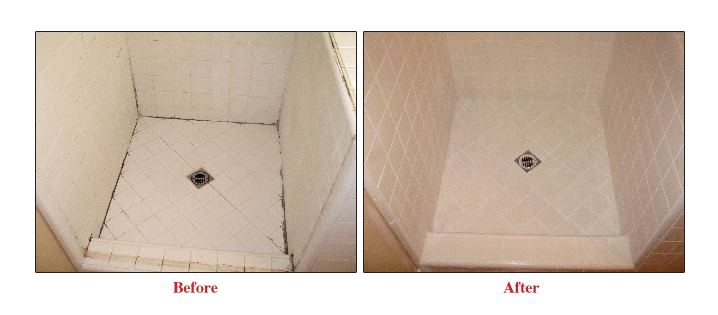 Q: What kind of care is needed to maintain new grout?
A: All grout should be cleaned using mild cleaners so that grout is not stripped out or worn away. Avoid strong cleaners, such as bleach, ammonia, and lime away.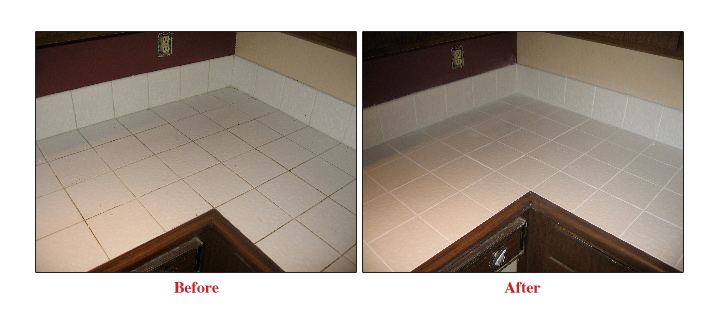 MORE BEFORE & AFTERS!
Copyright © 2004 Re-New-It, Inc. All Rights Reserved