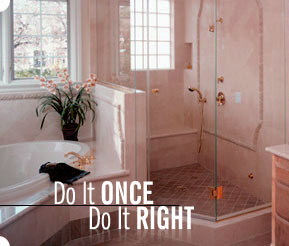 Welcome to Re-New-It!
Phone: (714)736-3948 (714)RE-NEW-IT
All Contractors Licensed and Bonded!



Do you have a rental home?

Is spending lots of time and money on a remodel not for you?

Would you like your problems solved in just one day?

Would you like it to look new for 80% less than remodeling?

Do you have have issues and never had the time and funding to fix the problems?
If you answered Yes, to one or more of these questions,

RE-NEW-IT wants to talk about our solutions to your problems..

Never heard of Re-New-It? Brian James, operator with 21 years experience holds a contractors state license. He has been endorsed by the department of consumer affairs, b.b.b., and some California's best remodeling institutions such as A-1 Shower Door, Lowes, and Home Depot featured on H.G.T.V. (see our video) now devoted exclusively to "age in place solutions". Call today for a chat with a pro!

Want to Save even more Time and $Money$?

Email or Text a picture for a FREE Quote.

Text (714)515-0379

or Email: justrenewit@yahoo.com

We provide high quality,
affordable upgrades and improvements
to your home!

Throughout the
Southern California areas.


Call us for a free over the phone estimate.

714-736-3948
(714-RE-NEW-IT)